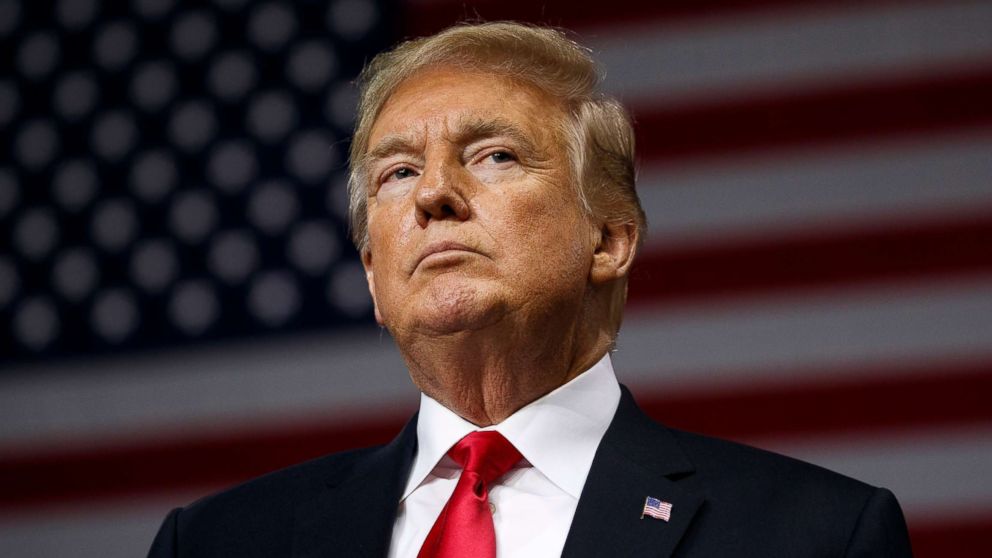 Interested in
The Note?
Add The Note as an interest to stay up to date on the latest The Note news, video, and analysis from ABC News.
The TAKE with Rick Klein
Some midsummer voting on Tuesday places the action basically everywhere.
Look to the left and you find a test of progressive enthusiasm: in the governor's race in Michigan and scattered House primaries extending all the way to Washington state.
Over to the right are more Trump-is-everything primaries, including in Kansas, where Kris Kobach is hoping to carry a late endorsement by President Donald Trump into the fall race for governor.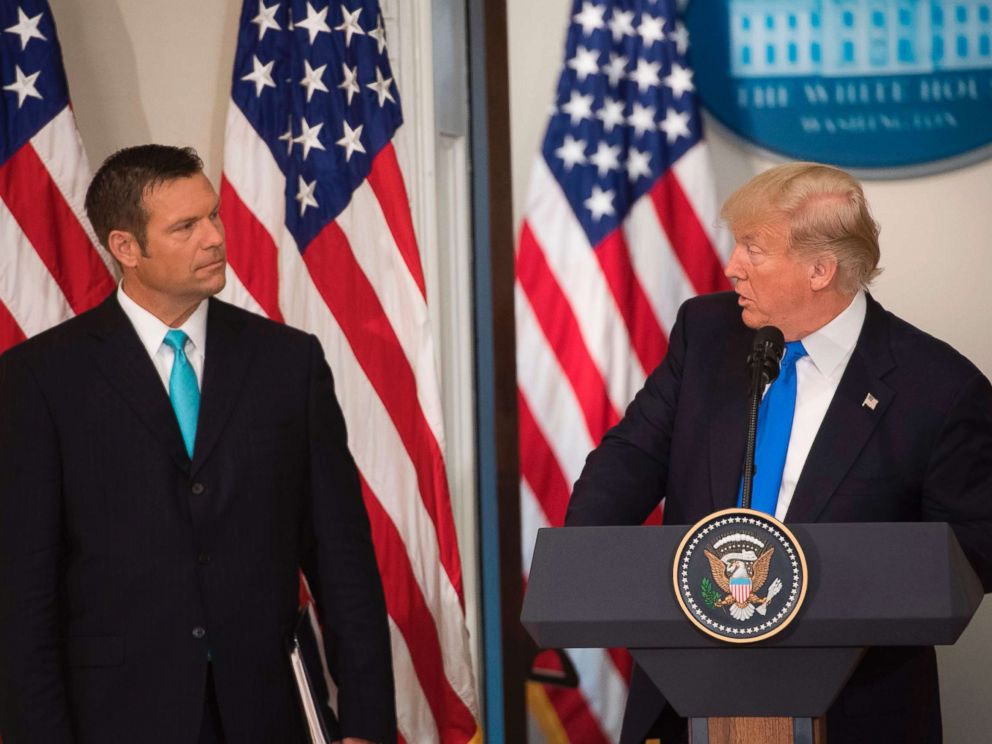 And while the special House election in Ohio isn't a district that qualifies as the center, it could carry lessons that both parties hope help them strategize around and against the president.
The Trump effect is undeniable. There is nothing more valuable in Republican politics in 2018 than the support of the president. There is also nothing as motivating to Democratic voters in 2018 as opposition to him.
It's how those two potential surges intersect that will determine the course of the midterms. Tuesday will fill one seat, while setting up clear ideological contrasts for a range of other races.
The RUNDOWN with MaryAlice Parks
Of the four states with primaries Tuesday, Trump won three, but so did Sen. Bernie Sanders in the 2016 Democratic primary.
Considering that, it is no surprise there is a real dialogue among Democrats in these states about how to win and what the party should look like from the coasts to the Midwest.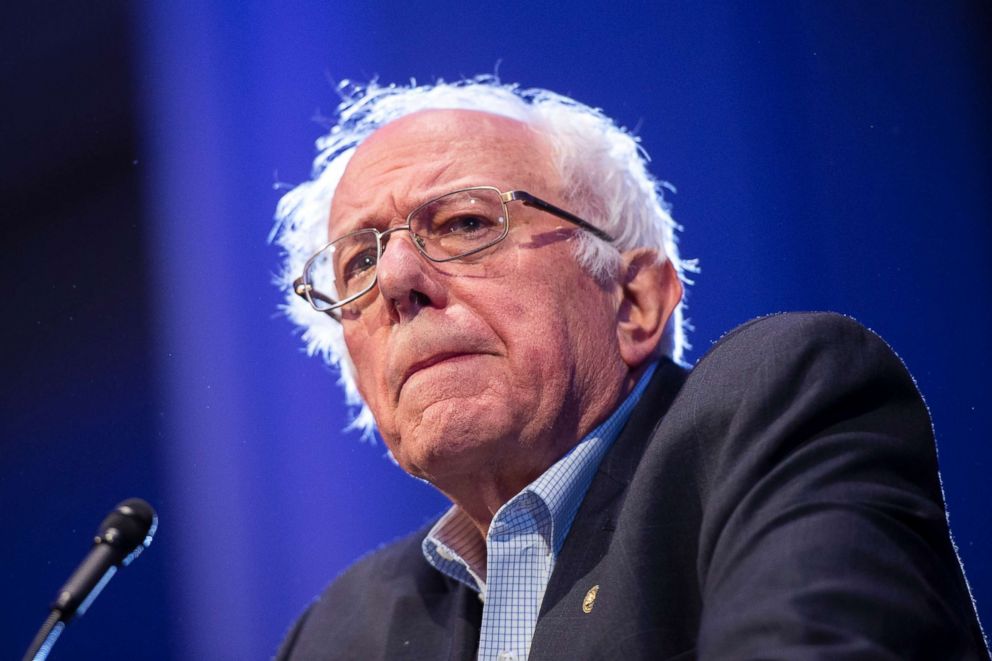 Do candidates win by appealing to moderates and independents who are prone to swing each race and may be frustrated by the president that they likely voted for? Or should they go big and progressive and inspire more Democratic voters to come out, by making the choice between parties stark?
Successful candidates will likely do a bit of both.
Democrats working to rebuild the party say some districts were written off as either reliably blue or out-of-reach red for too long. The energy and quality of Democratic candidates in each of the races Tuesday, show a rejection of that thinking. The Democrats running are much quicker to say that issues like health care, minimum wage and inequity matter in every district.
The TIP with Adam Kelsey
Democrats in Ohio's 12th Congressional District are feeling positive about Danny O'Connor's chances in Tuesday's special election, and with good reason. All signs point to the race being neck-and-neck, meaning that the 31-year-old Franklin County recorder has closed an enormous gap after former Republican Rep. Pat Tiberi won the district by over 35 points in 2016.
But even better than Tuesday's outlook is the feeling several local and national Democratic officials have about O'Connor's next election, an almost immediate rematch with GOP state Sen. Troy Balderson in November.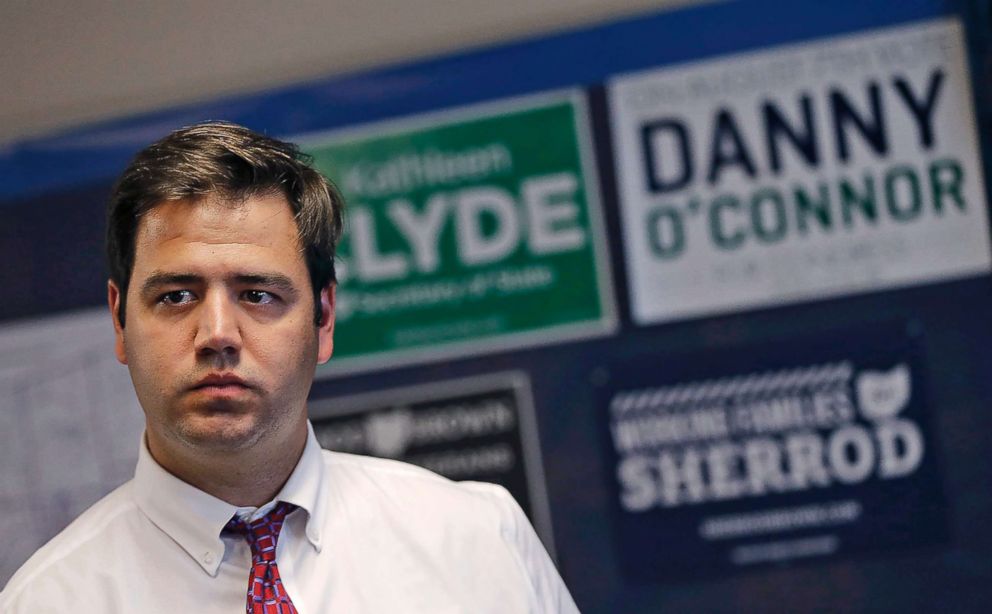 The midterm optimism hinges on three factors:
1. Turnout. As motivated as Democrats are to send a message nationwide Tuesday, turnout in the district will still likely lag well behind November when Sen. Sherrod Brown, D-Ohio, and gubernatorial candidate Richard Cordray top the ticket. Better yet for Democrats, an influx of college students return to Ohio State University, the nation's third-largest college, later this month, and it's anticipated that those who vote in the adjacent 12th District will lean Democratic.
2. Motivation. Win or lose by a tight margin and O'Connor has a statistic to campaign on. Democratic voters know the race is close, but O'Connor will be able to point to a specific number he needs to protect or close, making the notion that "every vote counts" concrete to apathetic voters.
3. Fundraising. Much like with voter motivation, a near loss or narrow victory by O'Connor can be a win in the sense that he can court donors by showing them just how close he came to a groundbreaking upset or heartbreaking defeat. Either narrative is an effective sales pitch to those with deep pockets who want their money to produce tangible midterm results.
WHAT YOU NEED TO KNOW
President Trump hosts dinner with business leaders in Bedminster, N.J. at 7:30 p.m.
Polls close at 8 p.m. ET in Missouri, 8 p.m. ET in most of Kansas (9 p.m. in some counties), 8 p.m. ET in most of Michigan (9 p.m. in some counties) and 11 p.m. ET in Washington.
Secretary of State Mike Pompeo meets Egyptian Foreign Minister Sameh Shoukry at 10 a.m.
Secretary of Defense Jim Mattis hosts the United Kingdom Secretary of State for Defense Gavin Williamson at 2 p.m.
A group of lieutenant governors is announcing a new organization, the Democratic Lieutenant Governors Association, with Virginia Lt. Gov. Justin Fairfax to serve as the organization's first chairman.
The ABC News politics team will be updating on the races live at ABCNews.com and the ABC News app on your Apple or Android devices beginning at 8 p.m. ET.

QUOTE OF THE DAY

"Yes." — Rick Gates when asked Monday in court if he was involved in criminal activity with his former business partner Paul Manafort.

THE PLAYLIST

ABC News' Podcast "Start Here." Tuesday's episode features ABC News' Trish Turner on Mueller's star witness — Rick Gates — taking the stand in Manafort's trial, ABC News' Rick Klein and MaryAlice Parks on the races they are tracking in Tuesday's primaries and Adam Kelsey on the GOP's concerns in Ohio's special election from Albany, Ohio, and ABC News' Conor Finnegan on the U.S. reimposing sanction on Iran. https://abcn.ws/2kY73dl

FiveThirtyEight's "Politics Podcast." Should The Press Respond To Trump's Attacks? The FiveThirtyEight team discusses the goal of the president's rhetoric and how the press should respond. https://53eig.ht/2M0rQx6

NEED TO READ

In Ohio, Democrats seek another special election upset with midterm momentum at stake. The way Danny O'Connor tells it, a run for the House of Representatives didn't seriously cross his mind until this past January. Now, barely seven months later and amid a nationally restless political atmosphere, the 31-year-old Democrat is less than 24 hours away from potentially becoming the youngest member of Congress and further electrifying his party's spirit three months ahead of the long anticipated midterm elections. (Adam Kelsey) https://abcn.ws/2OQmDFV

Grappling with Trump era, a revitalized Michigan takes to the polls. As primary voters in Michigan head to the polls Tuesday, there are constant reminders that while the state has largely recovered from the harsh toll of the economic downturn of 2008, it remains a place of transition in the era of President Donald Trump. (John Verhovek) https://abcn.ws/2vomHod

They can't vote, but these Kansas teens are running for governor. A loophole in the eligibility requirements to run for state office in Kansas has ushered in a young crop of candidates: four teenagers who filed candidacies in primaries for the state's top two offices. (Kendall Karson) https://abcn.ws/2vppJIN

Georgia gubernatorial nominee Stacey Abrams decries 'Crayola' politics. Stacey Abrams opened up about her struggle to become the country's first female African-American governor on Monday and her battle to shift the focus away from her history-making potential and onto her policies. (Karma Allen) https://abcn.ws/2ONb5mB

Mueller's 'star witness' testifies against former boss Paul Manafort. Special counsel Robert Mueller's star witness took the stand on Monday in the trial of former Trump campaign chairman Paul Manafort, capping a week of contradictory messages from the Mueller team about whether Rick Gates would testify against his former boss. (Trish Turner and Lauren Pearle) https://abcn.ws/2McolCK

'Manhattan Madam' expected to appear before Mueller grand jury on Friday. Kristin Davis, who claimed she supplied high priced prostitutes to Eliot Spitzer when he was New York's governor, has been asked to testify before the federal grand jury in special counsel Robert Mueller's probe into possible coordination between Russian election meddlers and the Trump campaign in the 2016 U.S. presidential election. (Ali Dukakis) https://abcn.ws/2vHOv6k

First wave of US sanctions on Iran to snap back into place. At 12:01 AM Tuesday morning, the first wave of U.S. sanctions suspended under the Iran nuclear deal will snap back into place, as the Trump administration tries to ramp up the economic pressure on Iran. (Conor Finnegan) https://abcn.ws/2OI3V3b

Trump's legal defense fund hasn't listed any legal expenses: Tax documents. A legal defense fund set up to help Trump allies caught up in the ongoing probe of Russian efforts to interfere in the 2016 election does not appear to have spent any money on legal services, according to tax records shared with ABC News. (Soo Rin Kim) https://abcn.ws/2vowpXE

Environmental group, steelworkers join forces to target key senate races. One of the nation's largest environmental advocacy groups is joining one of the nation's largest industrial unions to launch a multi-million dollar campaign to mobilize voters in key races that could decide the balance of power in the United States Senate. (John Verhovek) https://abcn.ws/2vIdjLf

Democratic Socialist surge sparks dissent on left over electoral strategy. Since 2016, the ranks of the Democratic Socialists of America (DSA) have swelled from 6,000 to over 45,000 dues-paying members. (Lee Harris) https://abcn.ws/2MlCMBf

The Washington Post reports on the Washington, D.C., metro rejecting a plan to run separate trains for protesters at the upcoming white nationalist "Unite the Right" rally planned for Sunday. https://wapo.st/2Mp3Vn2

FiveThirtyEight breaks down the races to watch and the results as they happen in four states heading to the polls Tuesday. https://53eig.ht/2AISzZy

The Note is a daily ABC News feature that highlights the key political moments of the day ahead. Please check back tomorrow for the latest.